Description

Join FEARLESS! in celebrating everyday heroes at our 6th Annual
We Can Be Heroes 5k & Kids Fun Run.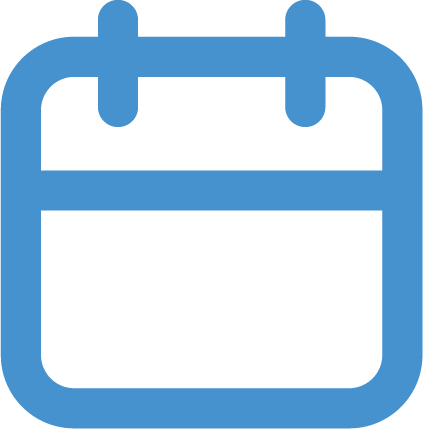 Sunday, October 22nd, 2023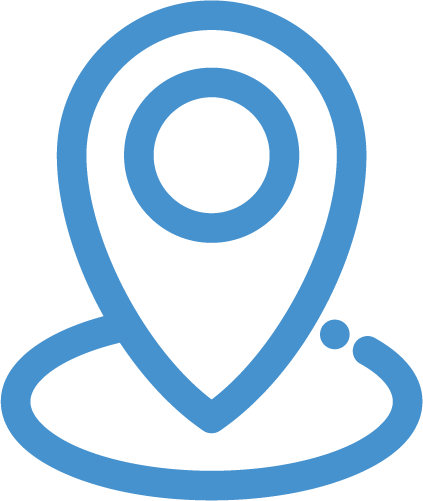 Orange County Airport, Montgomery, NY
__________________________________________________
About the Race
Lace-up your running shoes and meet us on the tarmac of Orange County Airport, where we will kick off the day at 9:30 AM with our 5K Run/Walk, followed by the free ¼-mile Kids Fun Run at 10:30 AM. 
Runners and walkers of all ages are welcome! This course is flat, fun, and fast - so be prepared to beat your personal best! 5K awards are given to the top overall and age group.
Packet pick-up starts at 8:30 AM with light refreshments.

5K Run/Walk Hero: $30
Pair of 5K Run/Walk Heroes: $25/hero
3+ 5K Run/Walk Heroes: $20/hero
---
Kids Fun Run: Free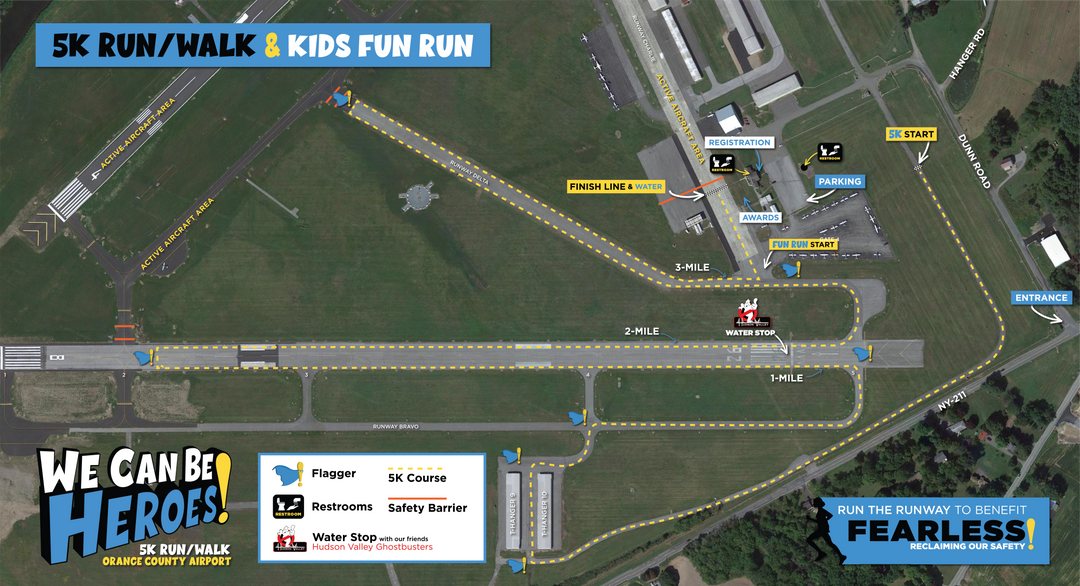 Running for a Cause
All proceeds will benefit Fearless! Hudson Valley - the only private, 501(c)(3) non-profit charitable organization in Orange and Sullivan Counties that provides free and confidential services for victims of abuse and violence. Our mission is to build an informed, just, and accountable society so all people can experience supportive and safe relationships free from abuse, exploitation, and oppression. We do this by education, prevention, advocacy, and providing comprehensive services, including shelter, to victims and survivors of interpersonal violence, human trafficking, sexual violence, and other types of crime victimization.

Get in the Spirit!
We're big believers in everyday heroes and encourage YOU to be the hero of your own story. So dress up as your favorite superhero, personal hero, or everyone's hero - the sky is the limit! All participants in costume will be entered to win a prize.
Corporate & Community Heroes - Team-building for your business or organization 
Create a Corporate or Community Heroes Team for the opportunity to engage your employees/members and create long-lasting relationships. We recommend wearing matching shirts or dressing in themed heroes attire for added fun!

Thank You To Our 2023 Community Champion Teams!

In addition to discounted runner registration pricing, Corporate Teams will be listed on our 5K registration page.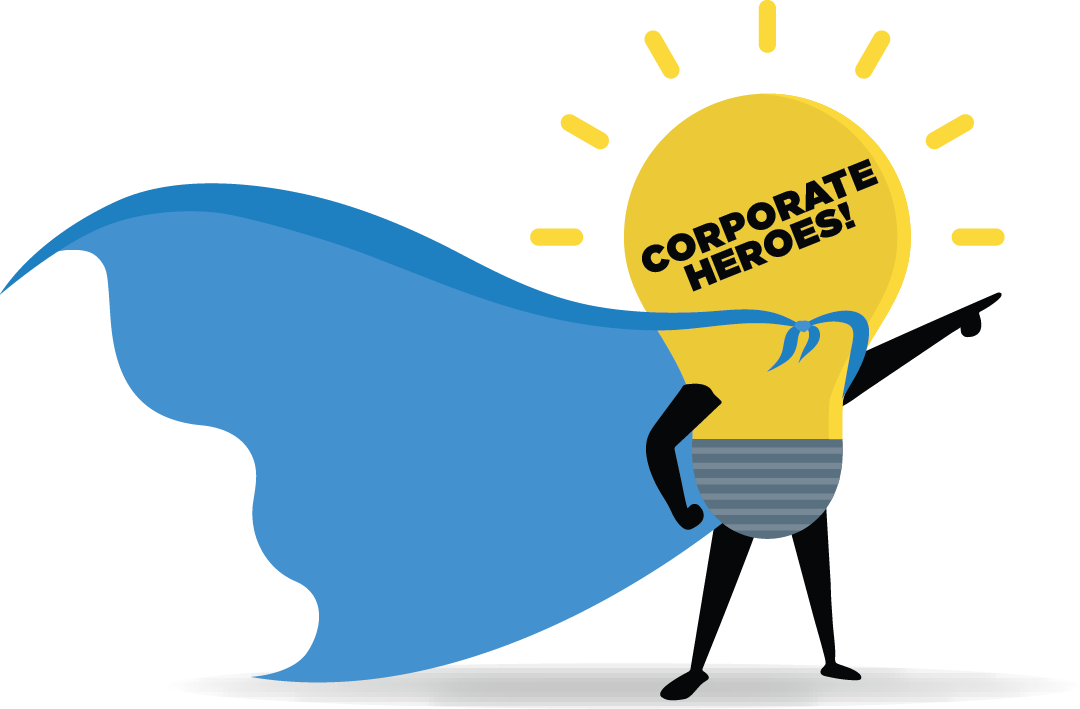 Corporate & Community Teams Offer:
• Networking, socializing and getting to know each other better
• Competition and bragging rights
• Celebration, team spirit, fun, and motivation
• Enhance company culture
• Create something to look forward to
• Show employees appreciation
• Build bridges across departments
• Support survivors and victims in our community!
Corporate & Community Heroes are encouraged to invite Fearless! Educators in for a free in-person or virtual workshop (not required to create a team). We offer countless different workshops including but not limited to Domestic Violence 101, Teen Dating Violence 101, The Connection between Sex Trafficking & Domestic Violence, and Oppression, Power and Privilege. 
Connect with our Education Department to discuss your organization and work with you to design a workshop that will best suit the needs of your group.
Should you have any questions, please do not hesitate to contact:
Communication & Marketing Coordinator, Kristen, to create your team or to inquire about group pricing. Education & Volunteer Engagement Manager, Nafie, to learn more about our no-cost training opportunities.
Download the Corporate & Community Heroes Flyer


David Goggins
Jacki Murrary
Lisa Daily
Spero Chumas
Terry Murray

Fearless! Hudson Valley Staff:
Kellyann Kostyal-Larrier, Executive Director
Sarita Green, Associate Director
Rosemary Schwartzberg, Executive Assistant
Kristen Detheridge, Communications & Marketing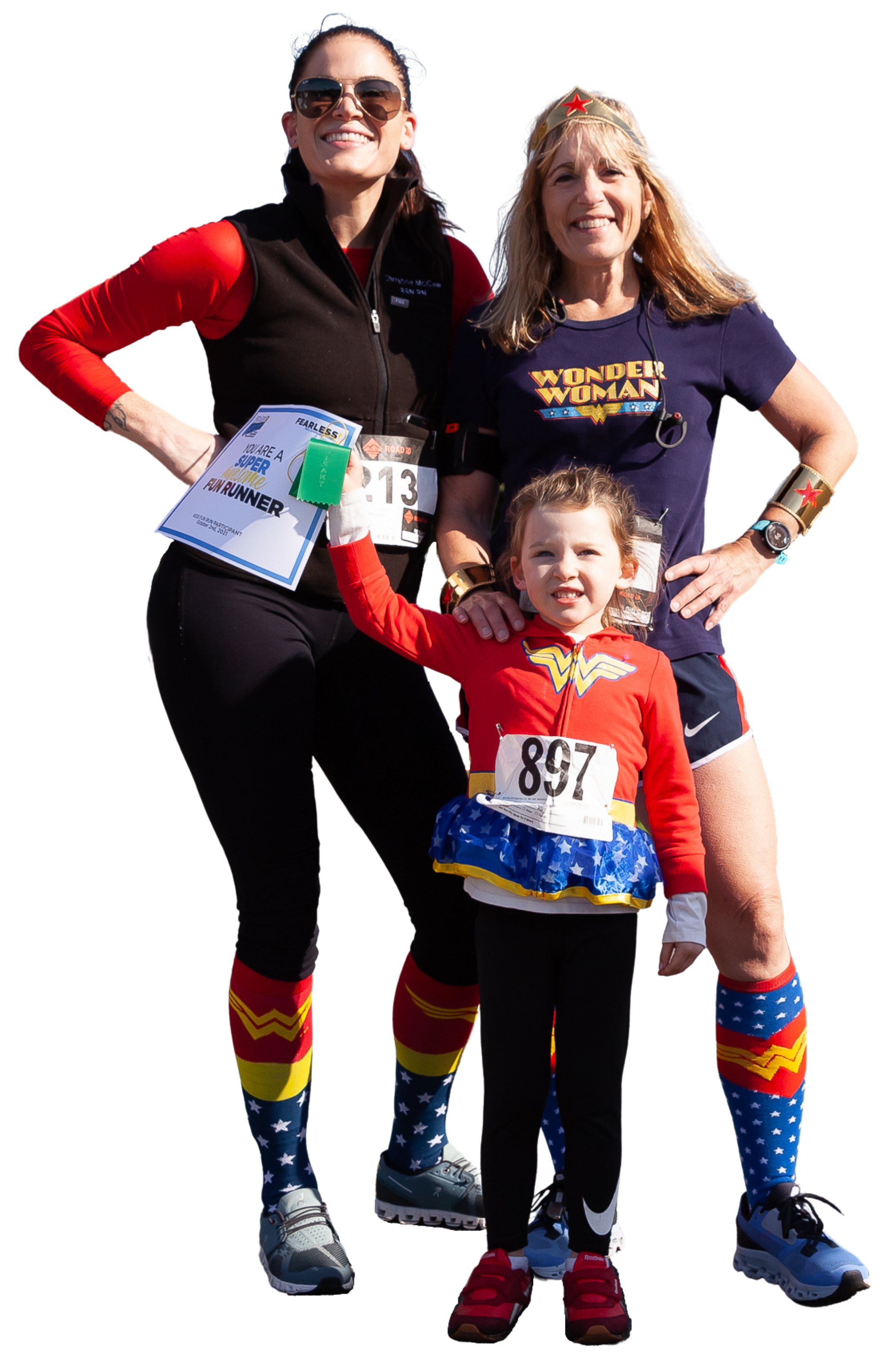 View Our Previous Year's Race Results: