Description
The 2021 Savin Rock Marathon AND the Savin Rock Half Marathon are the RRCA State Championship Races!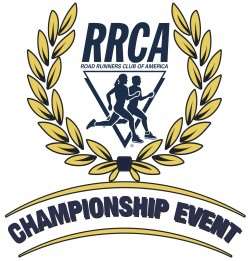 ​
(Registration, Packet Pick-Up, Start, Finish, EVERYTHING is at the Savin Rock Conference Center)  
From 2004-2010, this race was run as The Shoreline Sharks Half Marathon. The race was renamed in 2011, honoring the great venue that we have. Since 2011 this race is open to ALL! This is just too good to keep to ourselves! Most roads will be closed (Police at intersections) and The Savin Rock Conference Center is open for registration, bathrooms and awards.
Our 10th Annual event includes the Marathon (2 loops) and Half Marathon (1 loop) 
USATF CERTIFIED COURSE #CT15002JHP.  BOSTON MARATHON QUALIFIER

The race will be held on Saturday March 27, 2021 at 9:00am.
PLEASE NOTE THAT WE ARE STARTING AT 9AM WHICH IS 1 HOUR LATER THAN IN THE PAST TO ACCOMODATE THOSE WHO WILL TRAVEL BY TRAIN TO THE WEST HAVEN STATION. THE FIRST TRAIN ARRIVES AT 7:50AM, GIVING ENOUGH TIME TO GET TO THE RACE AND REGISTER. THE STATION IS ONLY 1.5 MILES AWAY. 

About 1/3 of the course is along Long Island Sound.

Aid stations every 2 miles beginning at Mile 2.5 stocked with Poland Spring Water, Gatorade & GU.
The Savin Rock Conference Center hosts registration, bathrooms (plus porto-lets), awards, etc. Plenty of parking and a nice large place to stay until the start.
Transponder Timing and Results with timing splits at 7.5, 13.1, 20.6 and 26.2.  Porto-Lets are at those miles also.  Results available immediately following your finish with Finisher Receipts and streaming on-line. Results posted on www.shorelinesharks.com following the race.
Men's and Women's Cut Short Sleeve Tech Shirts for all entrants.
Custom finisher medals for all finshers (Marathon & Half Marathon are different)
Custom awards to the top 3 Overall men and women PLUS in every age division (10-14, 15-19, 20-24, 25-29, 30-34, 35-39, 40-44, 45-49, 50-54, 55-59, 60-64, 65-69, 70-74, 75+.
All finishers receive a "Finisher Receipt" when they cross the finish line.  Award winners can immediately get their awards from the awards table.  
Time cutoffs:
Half Marathon = 5:00  (WALKER FRIENDLY!!!)  GO FOR IT!
Marathon = 6:30  (WE CAN ACCOMMODATE 8:30AM START TO ADD 30 MINS)
For the Marathon we have a 3:10 First Loop cutoff (after official start time)
The drop-down guarantee: If any Marathon runner finishes 1 loop (Half Marathon) and does not finish the entire 26.2 (2 loops) will be considered an official Half Marathon Finisher with your Half Marathon split time.  This gives you an option if the day isn't going well for you.  At the end you can exchange your shirt and get a Half Marathon Medal too!  (Supplies may be limited)
Link to Half Marathon Course on Map-My-Run (2 loops for the Marathon)

 Pricing Structure:
10/15/2019 - 12/31/2019
Marathon $90
Half Marathon $65

1/1/2020 - 3/25/2021
Marathon $95
Half Marathon $70

3/26/2021 & 3/27/2021 (In-Person)
Marathon $105
Half Marathon $75
CASH, CHECK and VENMO ONLY.
NO CARDS!!!

You may TRANSFER your registration to another athlete until 2/27/2021 for $10.  You will log into your Active account and complete the process.
You may DEFER your 2020 entry to the 2021 Savin Rock Race until 2/27/2021 for $10.  You will email [email protected] with your request.  In 2022 you will register in-person and pay only $10 at that time.
NO REFUNDS FOR ANY REASON AT ALL. PLEASE DO NOT EMAIL ASKING FOR AN EXCEPTION.
THERE ARE ABSOLUTELY NO EXCEPTIONS AT ALL FOR ANY REASON.

This is Race 1 in the Shoreline Sharks Streaker Series.  Athletes who finish the Hamden Hills Half Marathon PLUS the Gulf Beach Half Marathon PLUS the Savin Rock Half Marathon (or Marathon) will receive a custom Race Series Hoodie FREE!
We are offering a 3 Half Marathon single entry with a 15% discount.
The 2021 Half Marathon Single Entry Ticket which covers all 3 Half Marathons at 15% off.
Event details and schedule
Friday March 26, 2021
3:30pm-6:30pm: OPTIONAL Early packet pick-up at the Savin Rock Conference Center: 6 Rock St. West Haven, CT. 06516. Bring photo ID.
*You may pick up for other people if you bring and submit written permission from them
Saturday March 27, 2021 (Race Day)
7:30am-8:30am:Packet pick-up from at the Savin Rock Conference Center: 6 Rock St. West Haven, CT. 06516. Bring photo ID.

7:30am: Bib and Shirt Pickup Opens.
8:30am: Bib and Shirt Pickup Closes.
9:00am: Marathon & Half Marathon Starts
10:15am: First finishers for the Half Marathon
11:30am: First finishers for the Marathon
2:00pm: Final Finishers of the Half Marathon
3:30pm: Final Marathon Finishers (6:30 cutoff)
4:00pm: Race venue empty and closed.

TRAVEL AND HOTEL ACCOMMODATIONS:
Air Travel
West Haven, Connecticut can be accessed easily from Bradley International Airport in Windsor Locks, CT. (59 Miles away) as well as JFK International Airport (77 miles away) and LaGuardia International Airport, (70 miles away) both in Queens, NY.  Bradley will be MUCH easier to fly through and travel to and from the race venue, but the tickets may be more expensive.
Hotels
The best and closest (2 miles from the venue) hotels to stay in for the Savin Rock Marathon & Half Marathon are:
Hampton Inn Suites 
510 Saw Mill Rd. West Haven, CT. 06516
Phone (203) 932-0404

Best Western Executive Hotel 
490 Saw Mill Rd. West Haven, CT. 06516
Phone (203) 933-0344